After a stressful day, a cup of soothing tea can do wonders. Whether you drink traditional green tea or caffeinated chai, you can make your brew more personalized, and friendly with the silicone tea infuser .
Why we choose the silicone tea infuser ?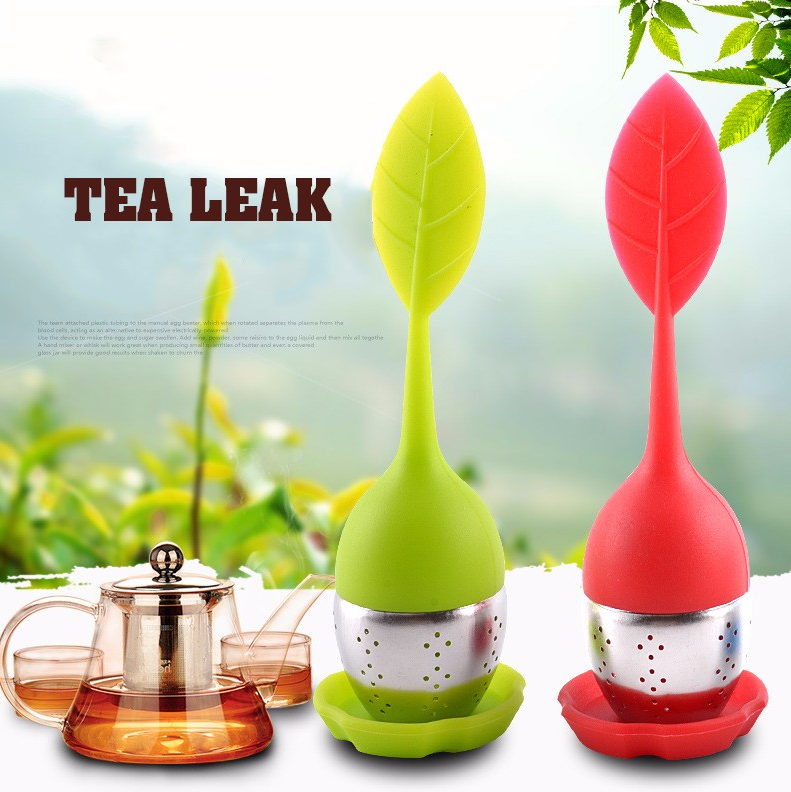 【DURABLE MATERIAL】Food safe silicone handle and tray, 304 stainless steel Strainer, rustless. BPA-free, no lead-free and other toxic chemicals.
【EXTRA FINE MESH】The S/S strainer mesh is very fine, it just allows the water to move through the tea and make it bloom fully meanwhile keeps the tea leaves in the strainer. So you can enjoy a cup of fresh full flavored tea without unwanted leaves floating in your cup.
【STYLISH DESIGN】The silicone handle is in leaf shape, beautiful and stylish, just like the tea leaves. And there are two colors, red and green. It will leave lasting impression to your guests and make your tea time more romantic.
【EASY TO USE】Simply pop off top of the tea infuser and spoon the tea inside the steel cup, then steep with hot water for a few minutes, enjoy your tea. There is a separate silicone drip tray to rest your tea infuser, keeping your table clean and tidy.
【MULTIPLE USES】Suitable for all kinds of loose tea, like tea leaves, flower tea, Not suitable for ground Tea or very fine Tea leaves. Can be used with Tea Cups, Mugs, Teapots and so on.
https://www.siliconeshapemold.com/bap-free-tea-infuser-cute-silicone-tea-infuser-leaf-shape-fda-silicone-product/
---
Post time: Dec-06-2021